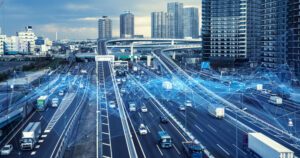 Would adding more lanes to the nation's freeways solve our traffic problems? Consider that the Katy Freeway in Houston has 26 lanes at its widest point, and it still bottlenecks during rush hour.1
Transportation Secretary Pete Buttigieg, the former mayor of South Bend, Indiana, and a 2020 presidential candidate, is President Biden's pick for addressing the nation's transportation issues. He recently began discussions pertaining to dismantling less effective highway systems while reimagining mass transportation opportunities – all geared toward building systems that help people without cars get to better jobs.2
One of the innovations that has emerged during the COVID crisis is transportation solutions. In large metropolitan areas relying heavily on subway and metro systems, sanitation and social distancing restrictions have limited access and left workers stranded. In its place, cities such as Milan, Paris, Berlin and Budapest have developed cycling and pedestrian infrastructure to make it safer for walking, bicycling and using electric scooters. New innovations include pop-up bike lanes and free bicycle repair stations located along busy boulevards.3
Would Americans ever give up their cars? Probably not. But the current landscape may make it easier to spend less time driving. For example, with opportunities to work remotely, millions of Americans may stay at home and reduce congested commutes. For those wanting to save money, not owning a car for a few years might be a good solution. After all, the savings in gas, insurance and maintenance could yield several thousand a year – money that could be directed toward your goals and overall retirement income solutions. Let us know if you'd like to learn more.
Mexico City is looking upward rather than at street level to solve its transportation problems. The city recently launched its first cable-car line – similar to the ones you normally see at ski resorts – to help serve the poorer outskirts of town. The large, indoor, windowed cars holding 10 passengers each are considered easier and quicker to build than highway and below-ground subway systems. Plus, they can cut straight across the city to get people to their destinations much faster.4
Above ground, but not quite that high, Miami has erected a 25-mile elevated transportation system to all parts of the city, including the airport, and it has free Wi-Fi for riders.5 Similar to the monorail system used in the Disney parks, the Miami metro just finished a 10-mile, 120-acre landscaped park and urban trail that runs underneath the transport system.6
Give us a call at 801-990-5050
if you would like more information on retirement income or retirement planning.
Our firm assists retirees and pre-retirees in the creation of retirement strategies utilizing investment and insurance products. Advisory services offered through B.O.S.S. Retirement Advisors, an SEC Registered Investment Advisory firm. Insurance products and services offered through B.O.S.S. Retirement Solutions.
1 Abigail Rosenthal. Houston Chronicle. Feb. 12, 2021. "It's not just you: The Katy Freeway is scientifically awful." https://www.chron.com/news/houston-texas/article/It-s-not-just-you-The-Katy-Freeway-is-15945843.php. Accessed March 9, 2021.
2 Sam Mintz. Politico. March 8, 2021. "How Biden is betting on Buttigieg to drive a new era of racial equity." https://www.politico.com/news/2021/03/08/biden-buttigieg-acial-equity-473928. Accessed March 9, 2021.
3 Michelle Watt and Maya Ben Dror. World Economic Forum. June 19, 2020. "For resilient, sustainable city mobility after COVID-19, these trends must continue." https://www.weforum.org/agenda/2020/06/resilient-sustainable-city-mobility-trends-after-covid-19/. Accessed March 9, 2021.
4 Fox News. March 6, 2021. "Mexico City opens cable car line designed to stretch 6 miles, the latest in Latin America." https://www.foxnews.com/travel/mexico-city-cable-car-line-6-miles-cablebus. Accessed March 9, 2021.
5 Lori Kahn. Greater Miami Convention & Visitors Bureau. March 18, 2021. "All you need to know about Miami metrorail." https://www.miamiandbeaches.com/plan-your-trip/transportation/all-you-need-to-know-about-miami-metrorail. Accessed March 9, 2021.
6 Jesse Scott. Conde Nast Traveler. Feb. 26, 2021. "Miami's Coolest New Hangout Spot Is Under the Metrorail Train Tracks." https://www.cntraveler.com/story/miamis-underline-first-phase-open. Accessed March 9, 2021.
Ready to Take The Next Step?
For more information about any of the products and services listed here, schedule a meeting today or register to attend a seminar.