How Can I Get the Most From My
Social Security Benefits?
The decisions you make about Social Security today can impact your retirement far into the future.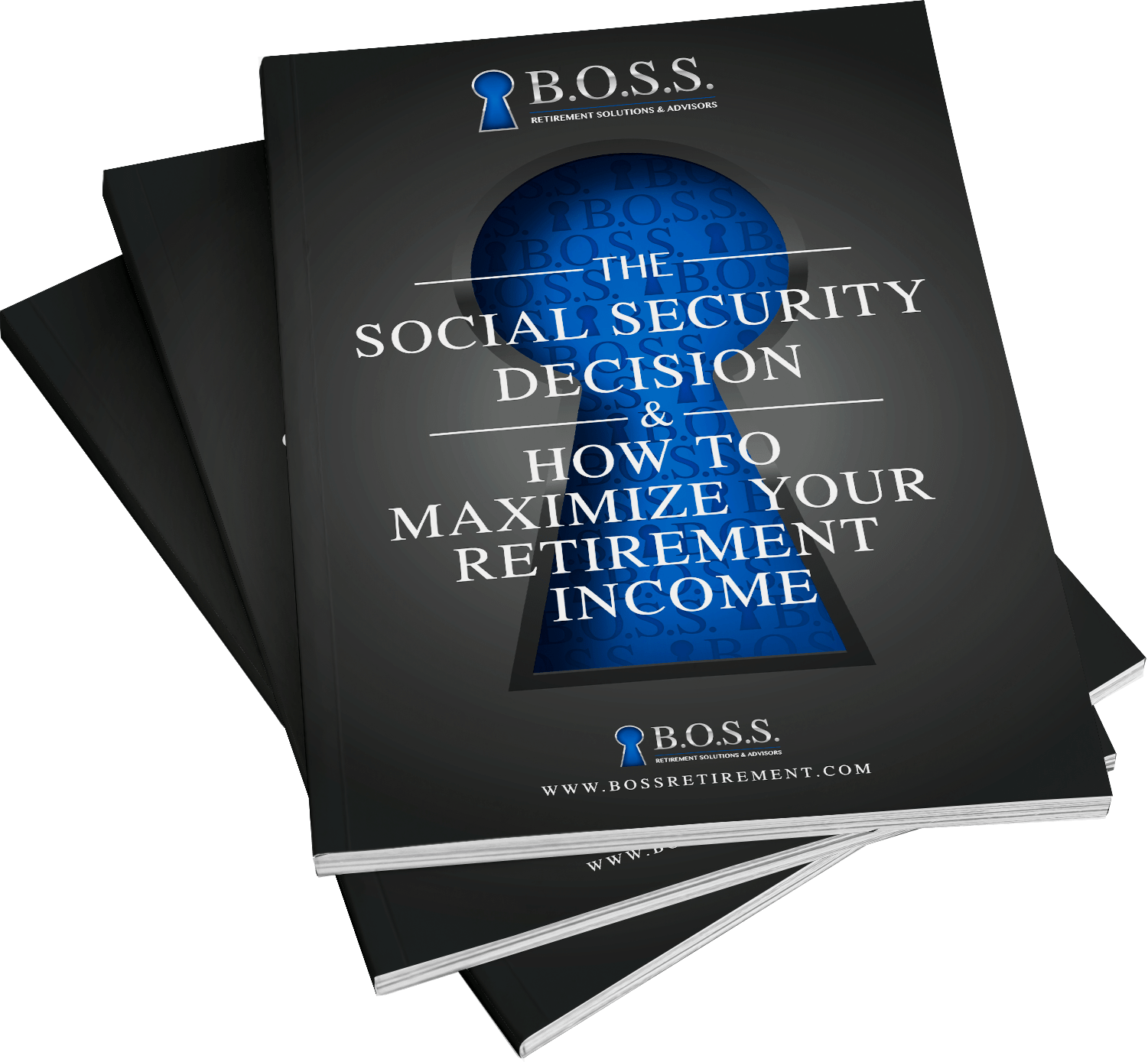 In This Free Guide, You'll Learn…
Social Security is an important part of the retirement puzzle.
Learn what you need to know with our free guide.
This guide is provided for informational purposes only; it is not designed for an individual's personal situation. The firm providing this content is not permitted to offer investment advice. Guarantees and protections provided by insurance products, including annuities, are backed by the financial strength and claims paying ability of the issuing insurance carrier.
Advisory services offered through B.O.S.S. Retirement Advisors, an SEC Registered Investment Advisory firm. Insurance products and services offered through B.O.S.S. Retirement Solutions. The information contained in this material is given for informational purposes only, and no statement contained herein shall constitute tax, legal or investment advice. The information is not intended to be used as the sole basis for financial decisions, nor should it be construed as advice designed to meet the particular needs of an individual's situation. You should seek advice on legal and tax questions from an independent attorney or tax advisor. Our firm is not affiliated with the U.S. government or any governmental agency. Marketing materials provided by Infinity Marketing Services.
Neither the firm nor its agents may give tax advice. Individuals are encouraged to consult with a qualified professional before making any decisions about their personal situation.