Are you prepared to make the most of your Social Security?
Although Social Security won't cover all of your needs, it's an important part of the retirement puzzle. In this 16-page guide, you will learn:
INSTANT DOWNLOAD
Download your Guide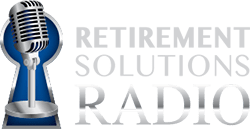 Don't forget to listen to Ryan and Tyson Thacker on the radio!
Tune in to Retirement Solutions Radio at 3 p.m. Saturdays on KSL 1160 AM and 10 a.m. and 5 p.m. Saturdays on KNRS 570 AM.