Small-Business Prospects and Prognostications
---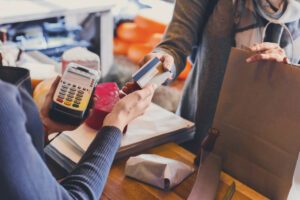 Small businesses tend to have certain traits that may offer an advantage over large companies. For example, these traits may include the flexibility to try out new ideas, staff up or down quickly, and adapt nimbly to a changing market. There may also be the indomitable spirit, determination, confidence, and optimism that is inherent among entrepreneurs who believe they can make a go of it. Now, in the midst of one of the most challenging times in U.S. modern history, that temperament is being put to the test.
Let's face it — the coronavirus has taken both lives and businesses, and the numbers aren't good. According to recent surveys, a full recovery in the small-business market could take anywhere from six months to five years or longer.1
However, the news isn't all bad. A survey conducted last summer by MetLife & the U.S. Chamber of Commerce found that 86% of small businesses responded that they had either partially (34%) or fully (52%) reopened since the initial shutdown. The key for many is that they took proactive steps to pivot their business model. These changes included:
Launching an e-commerce site or increasing their use of e-commerce
Changing their point-of-sale (POS) technology and offering more digital payment options
Offering curbside pickup and/or delivery
The survey also found that despite the uncertain future, 75% of small businesses remain optimistic.2
Optimism can carry us far. If there is one trait that can help people get through tough times, it's the hope that things will get better. One path toward renewed optimism is being better prepared for crisis situations. If you'd like some assistance in assessing your strategy and how insurance products may fit into that strategy, we're here to help.
According to Harvard Business Review, some long-established business models have effectively pivoted to offerings that cater to today's stay-at-home consumers while increasing profit margins. For example, some restaurants have narrowed their menus to a fewer number of meals that they can produce cost-effectively in volume, offering them at a flat rate for a set number of meals per week or per month. Some farmers, with the loss of commercial revenues, have begun selling direct to consumers. Not only do these types of pivots help generate sustainable profitability during the economic downturn, but some of these new channels of business may remain popular and profitable enough to continue post-pandemic.3
These pivots may point to a key indicator of success during an economic decline. Research shows that businesses with a track record of survival focus on reducing costs to reduce prices rather than downgrade the quality of their goods or services.4
If we can help in any way give us a call at 801-990-5050.
Our firm assists retirees and pre-retirees in the creation of retirement strategies utilizing investment and insurance products. Advisory services offered through B.O.S.S. Retirement Advisors, an SEC Registered Investment Advisory firm. Insurance products and services offered through B.O.S.S. Retirement Solutions. 
1 Rieva Lesonsky. U.S. Chamber of Commerce/CO—. Aug. 11, 2020. "4 Smart Ways to Pivot Your Business Model Now." https://www.uschamber.com/co/start/strategy/pivoting-your-business-to-survive-pandemic. Accessed Nov. 30, 2020.
2 Rieva Lesonsky. U.S. Chamber of Commerce/CO—. Sept. 1, 2020. "Pivoting Helps Small Businesses Thrive During COVID-19 Pandemic." https://www.uschamber.com/co/start/strategy/metlife-us-chamber-small-business-index-covid-19. Accessed Nov. 30, 2020.
3 Mauro F. Guillén. Harvard Business Review. July 7, 2020. "How Businesses Have Successfully Pivoted During the Pandemic." https://hbr.org/2020/07/how-businesses-have-successfully-pivoted-during-the-pandemic. Accessed Nov. 30, 2020.
4 Michael Greiner and Scott Julian. Harvard Business Review. July 13, 2020. "Avoid Making This Strategic Mistake in a Recession." https://hbr.org/2020/07/avoid-making-this-strategic-mistake-in-a-recession?ab=at_articlepage_whattoreadnext. Accessed Nov. 30, 2020.
Ready to Take The Next Step?
For more information about any of the products and services listed here, schedule a meeting today or register to attend a seminar.