Tax Planning = Windfall of Savings
---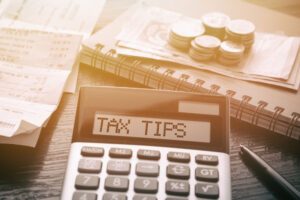 Do you know the fastest and safest way you could create more wealth?
It's not by saving more money or investing more aggressively.
It's by taking proactive steps to reduce your taxes in retirement.
The less money you pay in taxes = more money you keep in your pocket.
Most people overlook this critical pillar of retirement planning because they don't understand the difference between tax preparation, versus tax planning.
Most Americans simply prepare and file their taxes with their Accountant or CPA every year.
This is called tax preparation.
You may find a handful of deductions that could help you save a few bucks. But at this point, what's done is done – you're just recording history.
Tax planning is something altogether different.
Here, you're looking forwards – not backward.
And you're creating tax-savings strategies for …
     ✓ Withdrawing money from your IRA, 401K, and other tax-deferred accounts.
     ✓ Social security income.
     ✓ Required minimum distributions (RMDs).
     ✓ Withdrawing money from your IRA, 401K and other tax-deferred accounts.
And if you take advantage of some defensive tax planning strategies BEFORE you retire, you could save tens of thousands – if not hundreds of thousands of dollars.
One final thought …
Taxes are lower now than they've been in over 40 years. So, don't miss this short window of opportunity to cash in on what could be a windfall of savings in retirement.
Check out the different ways we can help you reduce your taxes in retirement below.
___________________________________________________________________________________________________
Whenever you're ready, here are 3 ways we could help you reduce your taxes in retirement…
Watch an on-demand, online discussion about reducing your taxes in retirement. Click HERE.
Please join us for one of our upcoming free, educational events about planning for retirement. Check out our next events HERE.
Advisory services offered through B.O.S.S. Retirement Advisors, an SEC Registered Investment Advisory firm. Insurance products and services offered through B.O.S.S. Retirement Solutions. The information contained in this material is given for informational purposes only, and no statement contained herein shall constitute tax, legal or investment advice. The information is not intended to be used as the sole basis for financial decisions, nor should it be construed as advice designed to meet the particular needs of an individual's situation. You should seek advice on legal and tax questions from an independent attorney or tax advisor. Our firm is not affiliated with the U.S. government or any governmental agency. Please note that we are unable to accept any trade requests via email, voice message or text.
.
Ready to Take The Next Step?
For more information about any of the products and services listed here, schedule a meeting today or register to attend a seminar.