The B.O.S.S. Retirement Blueprint: Your Guide to a Secure and Independent Retirement
---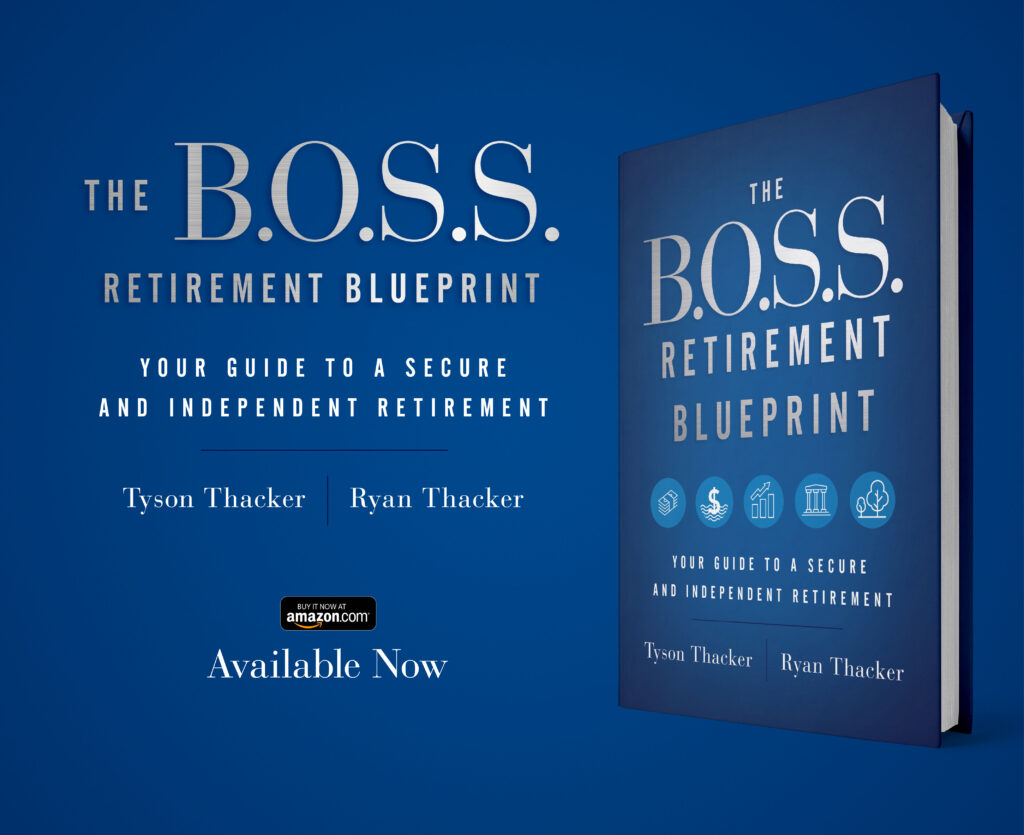 We're so excited to announce that our new book, The B.O.S.S. Retirement Blueprint is now available!
What is The B.O.S.S. Retirement Blueprint?
With The B.O.S.S. Retirement Blueprint, Tyson, and Ryan deliver the simplicity, clarity, and confidence you need to get to and through retirement. With their blueprint, you will have the strategies to minimize risk and withstand the fluctuations of the stock market.
The book is available to purchase on Amazon here.
Can't wait to hear what you think!
_________________________________________________________________________________
Advisory services offered through B.O.S.S. Retirement Advisors, an SEC Registered Investment Advisory firm. Insurance products and services offered through B.O.S.S. Retirement Solutions. The information contained in this material is given for informational purposes only, and no statement contained herein shall constitute tax, legal or investment advice. The information is not intended to be used as the sole basis for financial decisions, nor should it be construed as advice designed to meet the particular needs of an individual's situation. You should seek advice on legal and tax questions from an independent attorney or tax advisor. Our firm is not affiliated with the U.S. government or any governmental agency. Please note that we are unable to accept any trade requests via email, voice message or text.
Ready to Take The Next Step?
For more information about any of the products and services listed here, schedule a meeting today or register to attend a seminar.