The Perks and Pitfalls of Self-Employment
---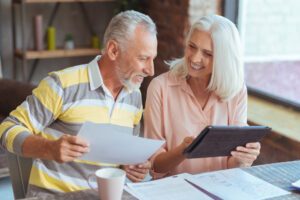 Sole proprietors in the U.S. caught a huge break in April. The Paycheck Protection Program, borne out of the economic hardship caused by the COVID-19 pandemic, became available to solo entrepreneurs and independent contractors on April 10, 2020.1
According to a 2017 survey, 36% of U.S. workers are part of the gig economy.2 With so many sole proprietors contributing to today's economy, it stands to reason that the federal government would recognize these contributions through the Coronavirus Aid, Relief and Economic Security (CARES) Act's small-business loans and unemployment insurance provisions.
Planning for retirement can be difficult when you work for yourself, given that there's no employer pension or 401(k) match. If you'd like help creating a strategy for income in retirement, please give us call.
One of the silver linings of the recent crisis may be a greater focus on the needs of independent workers. Following the lead of recent federal government legislation, individual states are getting in on the act. California, New York and Washington already offer paid family and medical leave benefit programs in which the self-employed can participate. Meanwhile, Massachusetts, Connecticut, Oregon and the District of Columbia also are working to establish family and medical leave programs.3
Given the recent rise in unemployment numbers, it would be no surprise to see more people consider self-employment once the economy recovers. Many people don't like having to rely on government benefits to see them through hard times, but recent experiences have shown that traditional employment may not always be reliable either. However, there are a mountain of considerations when it comes to becoming a full-time sole proprietor.
For example, it takes a broader set of business skills. Not only do you provide the product or service that you're good at, but you also have to learn to manage the administrative functions of your business, including accounting, marketing and sales. Some of the sad truths of self-reliance are that there are often no financial safety nets, you might work long hours — even if you are sick or caring for a sick family member — and may not be able to enjoy vacations because you are "on call" nearly 24/7, 365 days a year.4
There are perks to being self-employed, however, such as the opportunity to earn unlimited income. There are also tax deductions that self-employed individuals may qualify for and potential household budget savings on things like professional business clothes and commuting expenses.5
If we can be of any assistance, please contact us at 801-990-5050.
Our firm assists retirees and pre-retirees in the creation of retirement strategies utilizing investment and insurance products. Advisory services offered through B.O.S.S. Retirement Advisors, an SEC Registered Investment Advisory firm. Insurance products and services offered through B.O.S.S. Retirement Solutions. Marketing materials provided by Infinity Marketing Services.
1 Elaine Pofeldt. CNBC. April 10, 2020. "Paycheck Protection Program aid opens for sole proprietorships and independent contractors." https://www.cnbc.com/2020/04/10/paycheck-protection-program-opens-for-sole-proprietorships.html. Accessed April 30, 2020.
2 Lisa Hogan. Bloomberg Law. Sept. 17, 2019. "The Gig Economy Could Change How Employers Gear for Next Recession." https://news.bloomberglaw.com/us-law-week/insight-the-gig-economy-could-change-how-employers-gear-for-next-recession. Accessed April 30, 2020.
3 Michelle Andrews. Kaiser Health News. March 19, 2020. "Gig Economy Workers Hurt By Coronavirus Eye New Federal Funds For Relief." https://khn.org/news/gig-economy-workers-hurt-by-coronavirus-eye-new-federal-funds-for-relief/. Accessed April 30, 2020.
4 Holly Johnson. The Simple Dollar. April 8, 2020. "Seven Truths About Self-Employment." https://www.thesimpledollar.com/make-money/seven-truths-about-self-employment/. Accessed April 30, 2020.
5 Greg Johnson. Dough Roller. Dec. 2, 2019. "11 Financial Benefits of Being Self-Employed." https://www.doughroller.net/small-business/11-financial-benefits-self-employed/. Accessed April 30, 2020.
Ready to Take The Next Step?
For more information about any of the products and services listed here, schedule a meeting today or register to attend a seminar.