Get to know Skyler Fredrickson, CFP®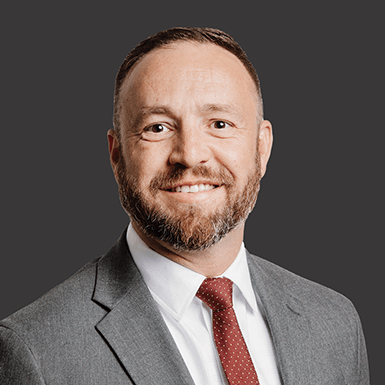 Investment Advisor Representative
Skyler has been in the financial services industry for over 10 years. Throughout his career, he has focused on creating holistic financial plans for families nearing retirement, offering strategies that encompass investments, income planning, tax planning/preparation and insurance.
He started his career with Financial Educational Systems in Kaysville, Utah, and then started his own financial planning business, Futurevest Financial Planning, before joining his business with B.O.S.S. Retirement Solutions.
He graduated from Utah State University with a bachelor's degree in accounting in 2007 — as the son of a CPA, tax-efficient strategies have always been part of his planning. He earned his CERTIFIED FINANCIAL PLANNER™ (CFP®) designation in 2015.
Skyler enjoys outdoor activities, including mountain biking and distance running, and he runs marathons and ultra-marathons. Most of his spare time is spent with his wife, Courtney, and three sons, Cohen, Beck and Harvey.